Easy
All functionalities accessible on one screen.
Depending on your Freebox model, all you have to do is enter the network remote control code saved in your Freebox Player.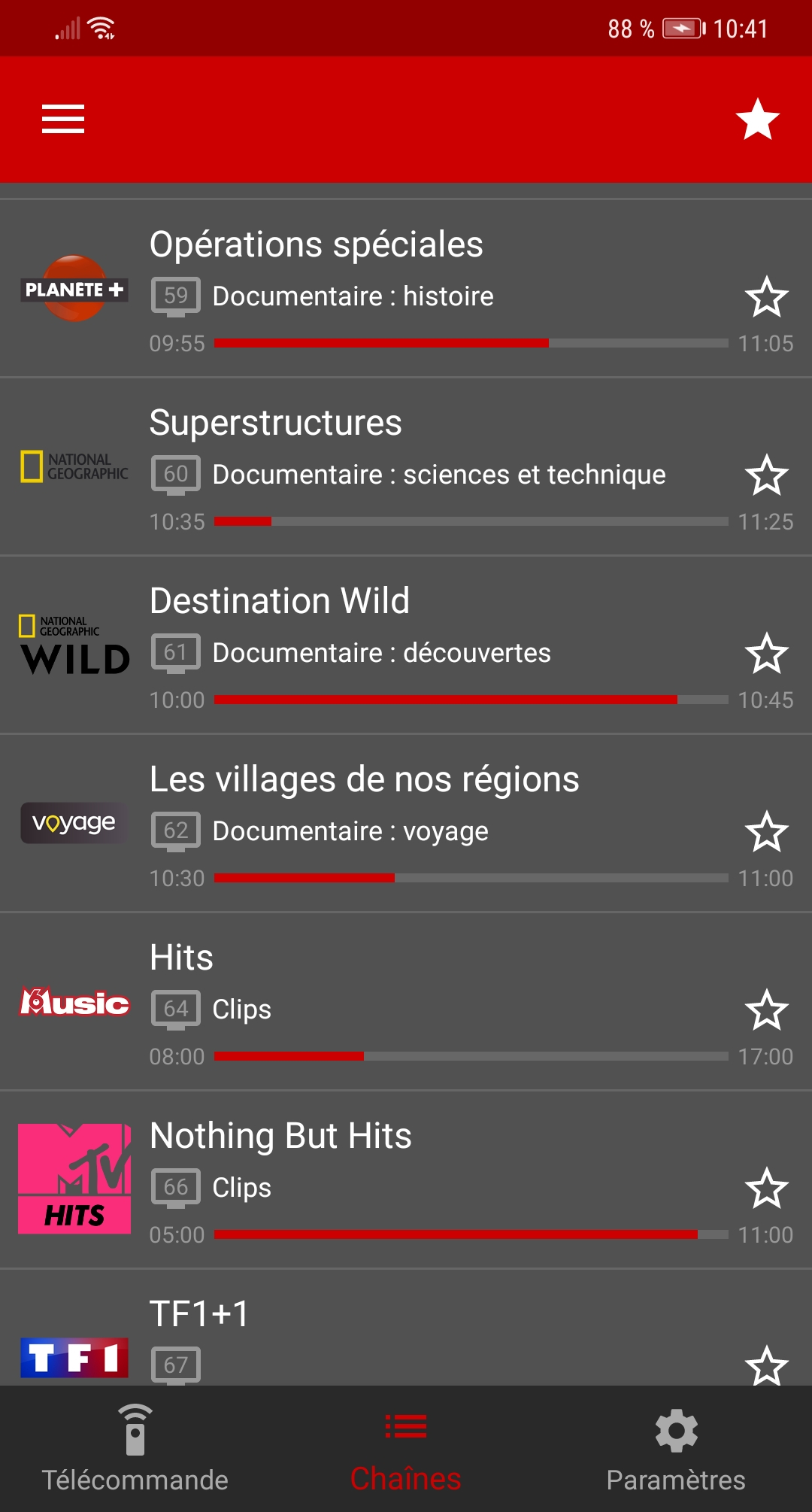 TV program
Access the live TV program at a glance.
Simply zap to the desired program by tapping on it.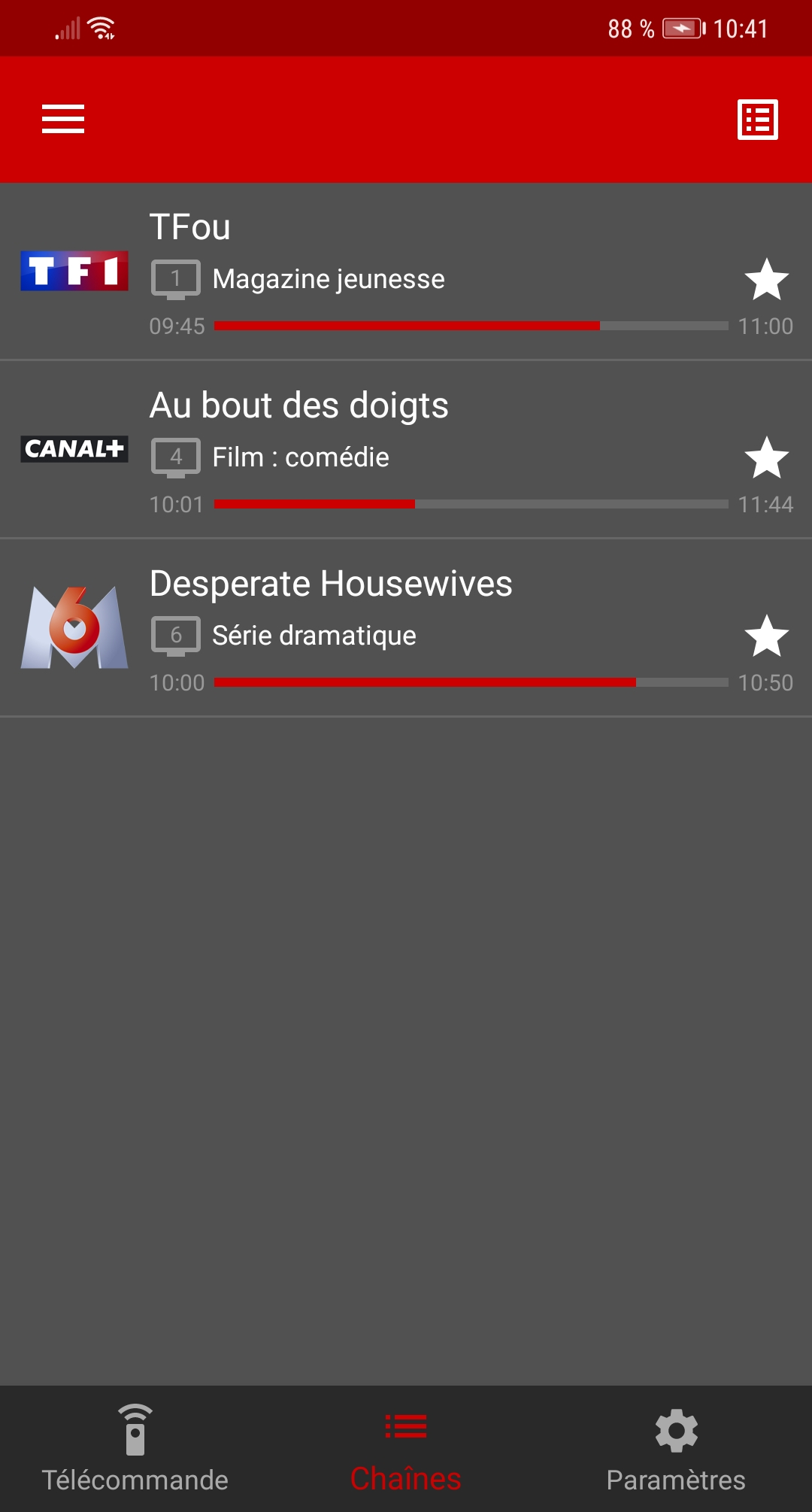 Favorite channels
Create your list of favorite channels so you always have them at your fingertips.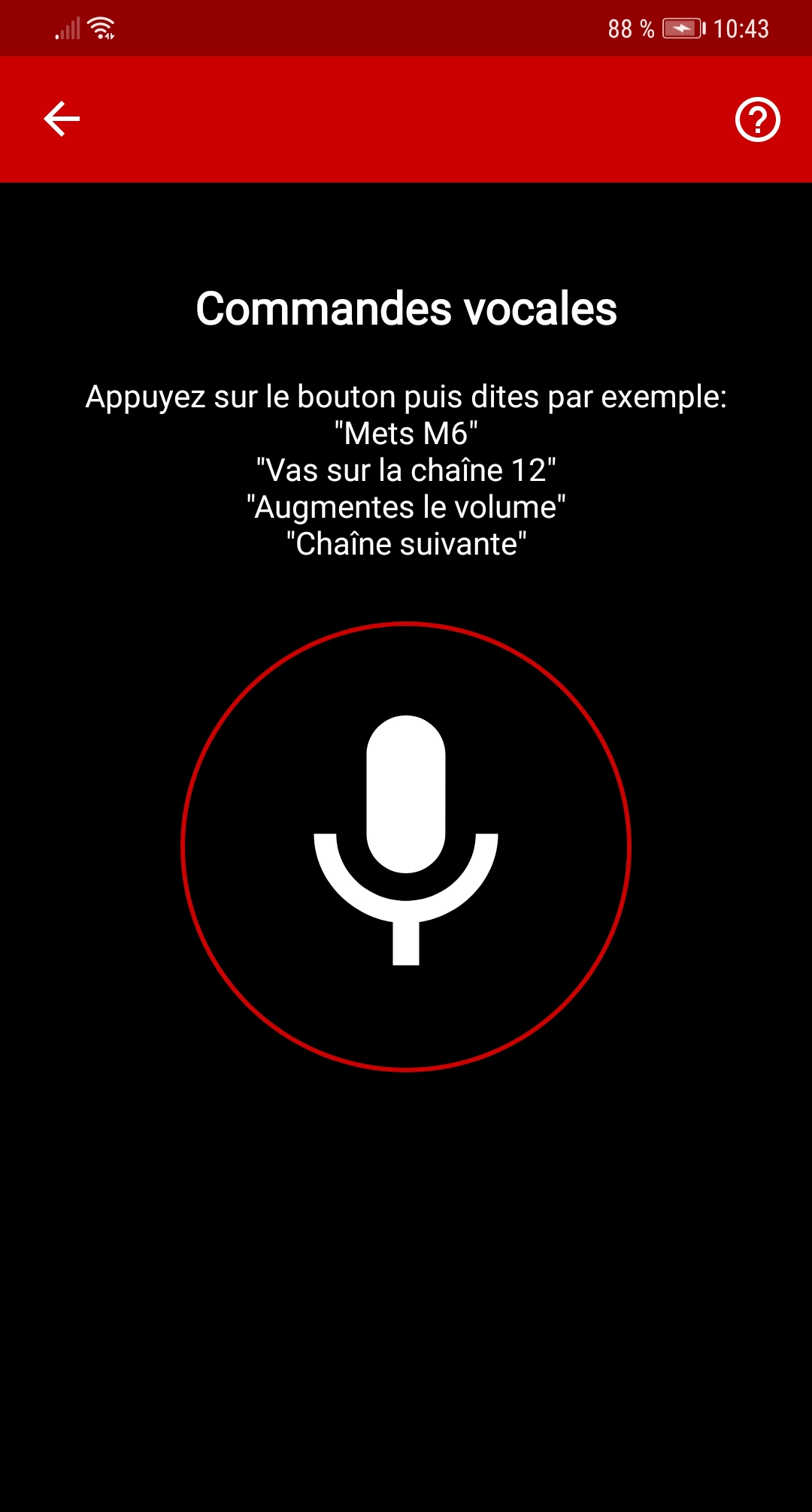 Speech Recognition
Control your Player with your voice.
A list of predefined commands are recognized by the application and will allow you to control your TV without hands.
Lost remote control
Have you lost your remote? Did your dog eat it?
Do not panic! The app is here to replace it!
Economical and ecological
Why use batteries when your phone is always charged?
Save batteries, it's good for the planet.
Not the courage
Laziness? We all know that!
You are comfortably installed on your sofa, you want to change the channel but the remote control is way too far, on the coffee table.
No problem! Your phone is right next to you.
Make a joke / Impose your choice
Does a member of your family monopolize the remote control, to watch a program that you do not like at all?
Do not worry, with this app, you will be able to put your favorite channel without anyone understanding what is going on. You are in control!
Freelance mobile developer
Android and iOS mobile developer, I am at your disposal to answer all types of projects.
Passionate about mobile technologies, I put all my skills and my experience at the service of your needs.
86 rue de Paris 60600 Clermont