First of all, it is advised to restart your TV decoder electrically and then try again.
If that doesn't solve the problem and you have the "Scan at start" option activated in the app settings, try to deactivate it.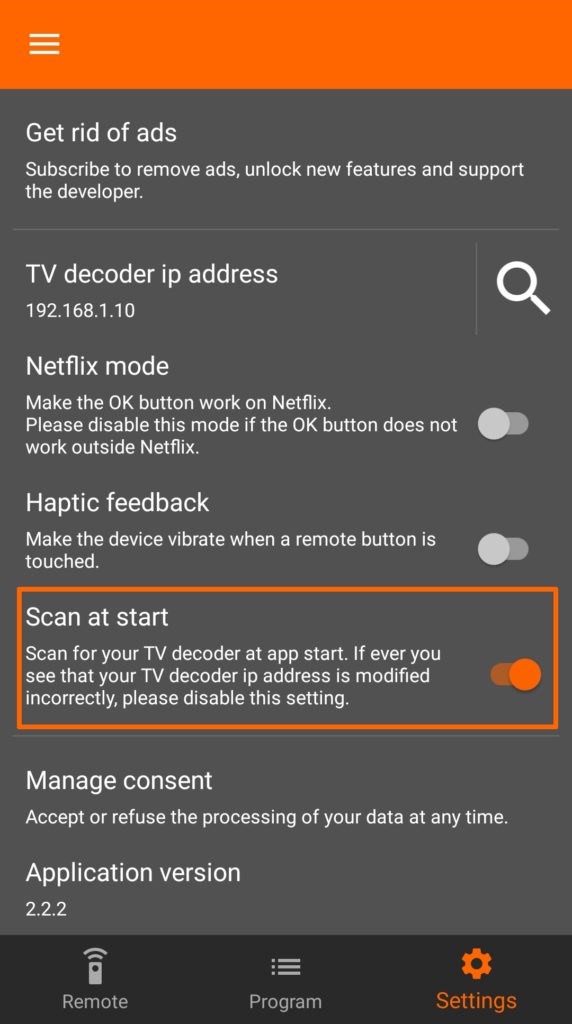 This option allows the application to find your TV decoder when the application starts and to replace the device used by the application if it thinks it has identified your TV decoder.
The application may not select the correct device. It will then send the commands to the wrong device when you use the remote control.
Disable the option, perform a scan and then select the device that you know is your TV decoder from the list. The application will no longer replace it automatically.